Announcing OpenText Media Management Mondays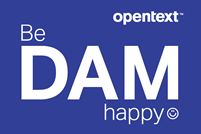 OpenText announced an alternative to the User Group meetings. OpenText Media Management Mondays are short, topical sessions for OpenText Media Management and SAP DAM customers and partners to stay connected, share best practices, and learn how to increase the importance of Media Management in your organization. These meetings provide an online digital community in an effort to stay connected and engaged until we can all come together again in person.
The first session will take place on May 4th at 12:00pm EDT. Monster Energy, PBS and Starz will share their insights on how OpenText Media Management is helping their companies work at home. We will also share a brief fly over demo of 20.2. To register for this event and future sessions, please complete the login registration in the button below.
Future meeting topics include:
How to support the video editing workflow with Media Management
How to easily include external parties in the review process with agency collaboration
Adaptive Media Delivery Service – What is it and who's using it
Adobe Creative Cloud Connector
Extending Media Management with Sales Force Marketing Cloud
How to use the Job Modeler to build an approval workflow
Creating assets from templates with Media Management Asset Builder
Media Management for Adobe AEM
Building a ROI/TCO study to justify your organization's DAM program
Time: Every other Monday starting May 4, 2020 at 12:00 PM Eastern
Join the community!