CyanGate's Customers Genentech and Delta Faucets Receive DAM Awards
CyanGate's customers, Genentech and Delta Faucets, received awards for their digital asset managements systems for 2016.
Life Sciences Innovation Award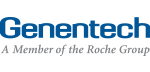 Genentech is using OpenText Media Management as its digital asset management platform to act as its central marketing hub. This engagement will bring structure, stronger alliances, increased collaboration and visibility across its brand agencies' creative library. The system provides valuable data inputs for process improvement initiatives and will address audit tracking and support of its regulatory process for FDA approvals. Benefits include improved visibility into past and current marketing assets, increased performance, operational transparency and reduced costs across its global brands.
Genentech received the award at Enterprise World 2017 in Toronto, Canada.  CyanGate and its partner, Risetime, worked on the project.
Learn More About OpenText Enterprise World 2017 Winner's Circle
Elvis DAM at Delta Faucet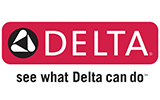 CyanGate was recognized for its implementation of Elvis DAM at Delta Faucets, one of the world's leading manufacturers of home improvement and building products, headquartered in the United States. The customer sought a better way to manage its three brands – Brizo, Delta and Peerless – across different media platforms, particularly its new website. CyanGate integrated Elvis DAM with the product information system (PIM) Stibo Step used by Delta Faucet. Elvis leverages the product information from Step and provides product images to the PIM system for e-catalog and price books. By integrating Elvis DAM with its WCM and PIM systems, Delta Faucets significantly increased the efficiency of its brand management processes.