Drees Homes And Their Digital Transformation With Elvis DAM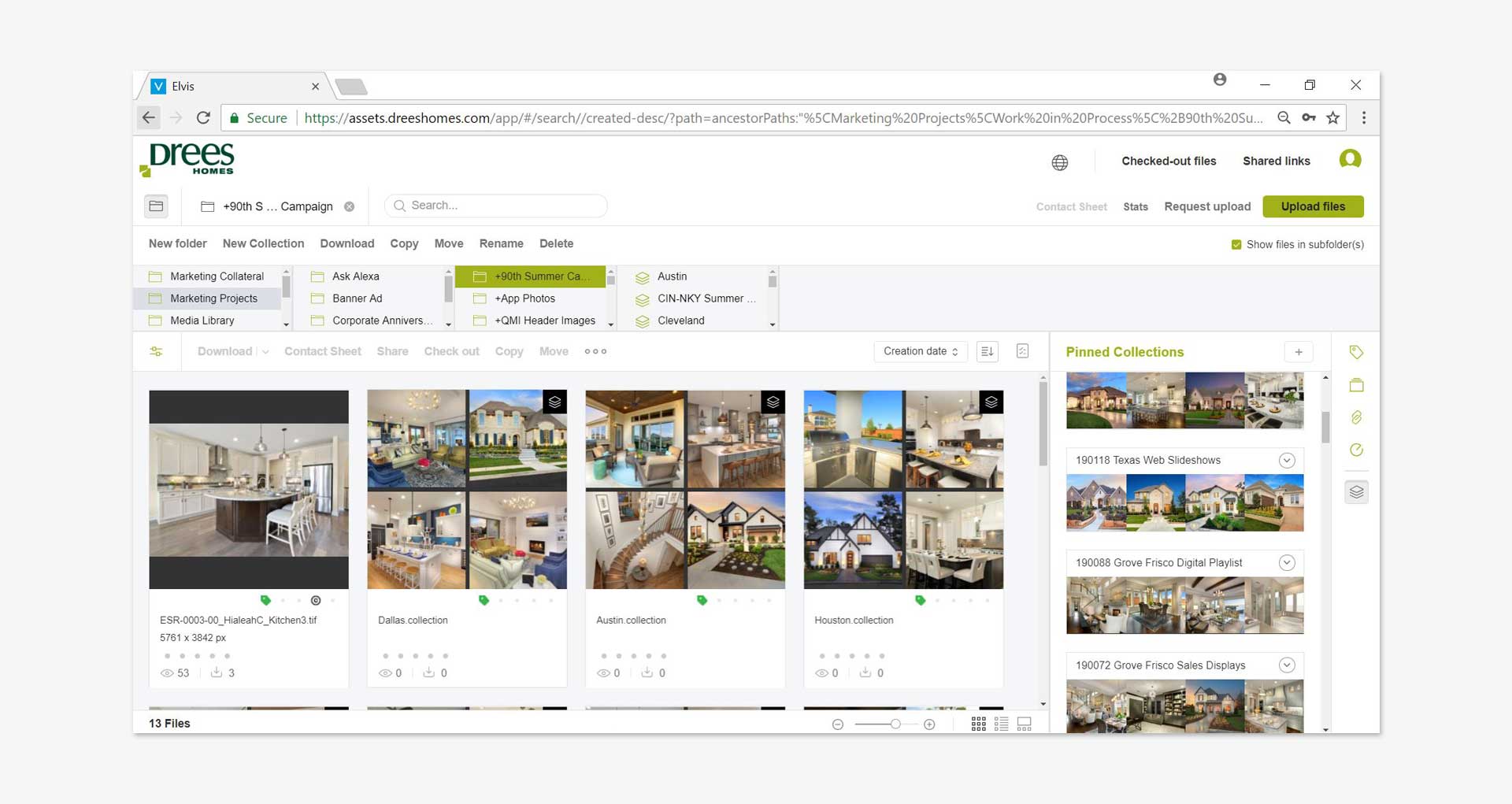 Drees Homes in our town of Cincinnati, Ohio published their case study on their digital transformation.  CyanGate Professional Services Team and Drees Homes created a blue print to streamline business processes for marketing and sales, implemented WoodWing Elvis DAM and integrating Elvis DAM with their Content Management System (CMS) and Product Information Management (PIM) system.
Drees Homes saw the following results and benefits from their digital transformation:
Their marketing team work more efficiently: workflow times are cut by one-third.
Accuracy and quality of the images is ensured for both employees and end-consumers.
Elvis DAM's open API allowed for it to integrate with Drees Homes' CMS and PIM systems -and supports their ambitions to grow.
To learn more about how they achieved their digital transformation, read their case study.  It is an excellent blue print for companies wanting to leverage the best practices and to take the lead in the digital transformation.
Read Drees Home's Case Study