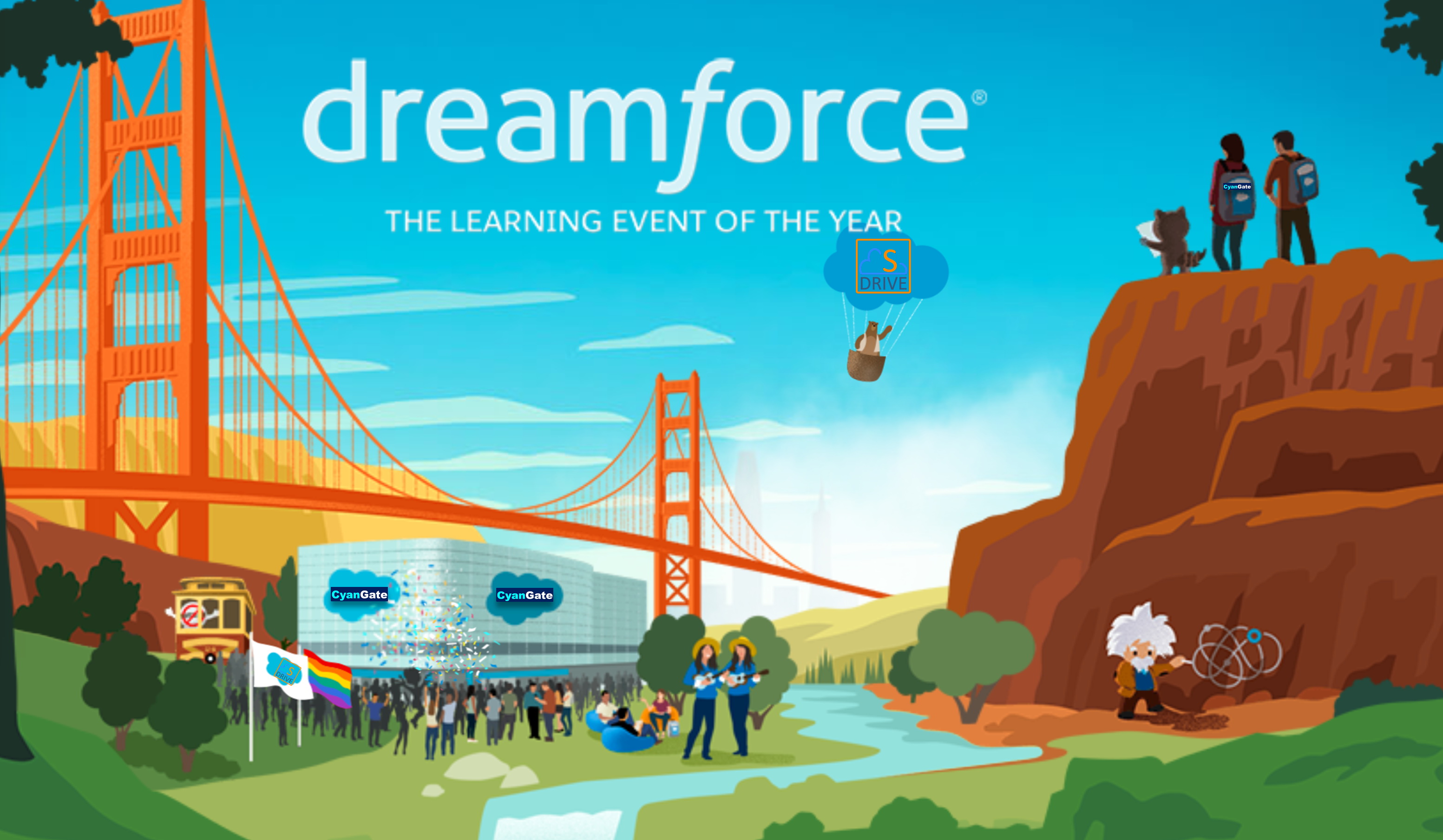 ATTENDING DREAMFORCE?
One of the most inspiring tech events of the year is fast approaching!
Dreamforce doesn't need an introduction. The energy and the enthusiasm around it is simply amazing. This year CyanGate – makers of Salesforce's most popular document management app, S-Drive – will become a part of these incredible four Salesforce days.
Will you make it to Dreamforce? If so, please consider meeting us as part of your agenda and talking with us about your needs around Document Management, Contract Management and/ or Lightning Migration.
Please feel free to set up a meeting using the button below and secure your first swag. 😉