How Digital Asset Management, PIM and CMS Work Together For Delta Faucet Company – Henry Stewart DAM Chicago 2016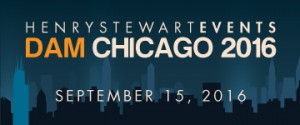 Join us at the Henry Stewart DAM Chicago Conference, where WoodWing and CyanGate customer's Delta Faucet Company will be presenting their case for integrating DAM, PIM and CMS!
Hear from Toni Fritz and Caitlin Smarrelli on how launching the Elvis DAM system and integrating with Jahia CMS and STIBO STEP PIM systems has enabled their marketing and IT teams. By integrating systems, Delta Faucet Company is able to increase asset utilization, boost efficiency, improve response times and metadata accuracy.
Use discount code WOODWING100 to save $100 off your registration fees.  Contact Us and CyanGate will match the WoodWing's discount code saving you $200 off your registration fees.
Learn More and Register
Stop by the WoodWing booth to learn how you can take digital asset management to the next level by integrating DAM with your product information management and content management systems through CyanGate Elvis DAM Services.
Learn About CyanGate Elvis DAM Integration Services