OpenText World 2020

Join us online for the OpenText World 2020 digital conference to hear live keynotes, join in-depth breakouts, and attend virtual labs to discuss the latest trends with industry experts.
Event Highlights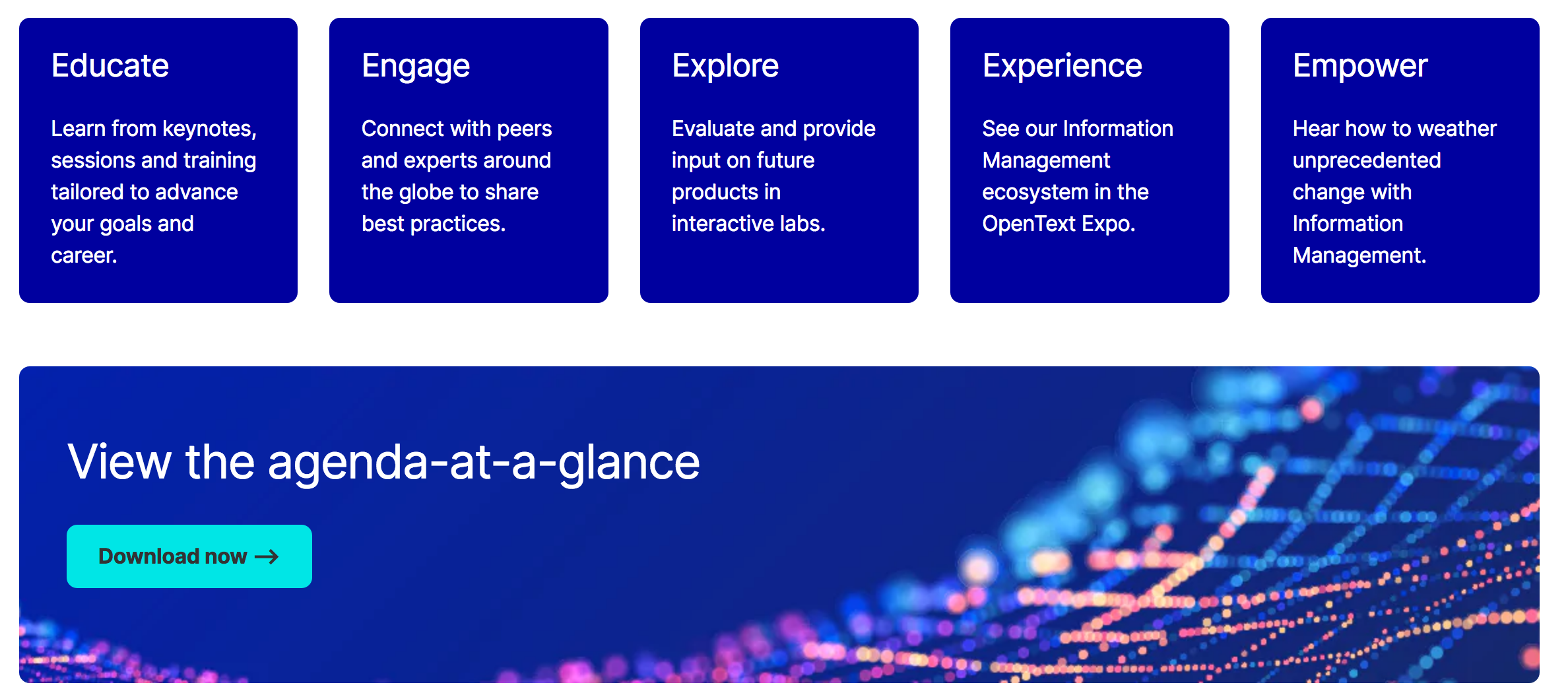 Choose from more than 120 breakout sessions offering valuable insight on topics, such as Customer Experience Management, Content Services, Business Network, Digital Experience, Cyber Security and Investigations, AI & Analytics and Application Development.
Led by subject matter experts, sessions range from product roadmaps and new product updates to technical best practices and customer success stories.
Break Out Sessions List
OpenText World will be held virtually from October 26 through October 29 and is complimentary. To learn more about OpenText World and register for the event, click the boxes below.