BBC OTMM Customization
January 2008 - October 2008
Project:
BBC used Artesia DAM (OpenText Media Mangement) to manage their assets.  In 2008, engaged in two projects that required OTMM customizations. 
In the first project the BBC started to convert all BBC assets into digital assets. As a part of this project there was a need to collect music royalty information from MCPS PRS (UK's music composers and producers association) and associate with BBC's assets.
The second project involved integrating Cineplayer with OTMM for improved streaming.  Cineplayer is the player product for various media formats. Cineplayer allows frame accurate browsing of media content without a need for a specialized streaming server.
Requirements:
Project 1 -Designed and develop the BBC DMI Music Lookup project flow.  Integrate MCPS PRS webservices with Artesia DAM.
Project 2 - Designed and develop the BBC DMI Cineplayer project flow.
Results: Integrated both customizations with Artesia DAM.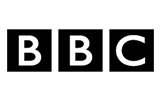 Who worked on this project?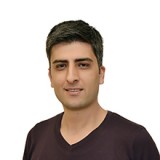 Umut Dogan