Cetco Salesforce.com Customization
Project
:  Cento uses Salesforce.com as their CRM solution and CyanGate's S-Drive to store their SFDC attachments in the cloud.  Cento need the ability to forward a case email to another recipient while allowing the recipient to download the S-Drive attachments directly from the hyperlinks in the forwarded email message.
Requirements:  CyanGate met with Cento to develop a customization for S-Drive and Salesforce.com to fit Cento's needs.  CyanGate enhanced the S-Drive Email-to-Case standalone application to include hyperlinks to the S-Drive attachments in the email text body.
Results:  CyanGate successfully delivered the desired enhancement for Cento.  Also, CyanGate added a new feature to S-Drive Attachments relatedlist.  The feature allowed a user to copy and attach one or more files that are already stored in S-Drive folders to standard or custom Salesforce.com objects.



Who worked on this project?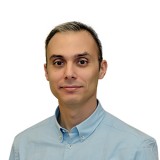 Bulent Dogan