HBO OTMM Upgrade
Project:
HBO implemented Artesia (OpenText Media Management) several years ago as the main corporate marketing asset management system where all marketing photos, trailers, podcasts and layouts for posters and box covers were kept. HBO was self-sufficient in maintaining and customizing Artesia for many years, yet over time HBO's internal team, who implemented Artesia, gradually left HBO.  HBO found itself needing assistance for upgrading Artesia to the latest release.
Requirements:  Develop the upgrade plan.  Re-implemented their security configurations based on existing security rules.  Improve performance.  Train users.
Result: Successfully implemented the upgrade as well as improved the performance.  Trained the HBO administrators and staff on the new software and features.

Who worked on this project?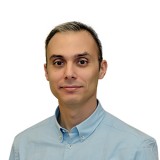 Bulent Dogan