Oakley OTMM Customization
June 2009 - September 2009
Project: 
Oakley needed a marketing asset management system based on Open Text Artesia DAM (OpenText Media Management)  that will allow Oakley's worldwide users to request media from the system and allow the marketing creative services group to fulfill these requests. Work involved building a custom order fulfillment process for them on the Artesia platform.
Requirements: Build a customer order fulfillment process on OTMM.  Integrate the order fulfillment solution with existing systems.  Document and train users on the new system.
Results: The order fulfillment system enabled users to select digital assets and based on the user rights with ease.  The system enabled selected assets to be approved and delivered through automated email, FTP or disk burning mechanisms.   CyanGate integrated the fulfillment system with Primera Disc Publisher for an automated CD and DVD creation system.

Who worked on this project?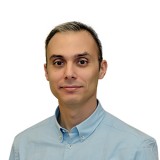 Bulent Dogan