Premier Retail Network OTMM Installation
Project:
PRN wanted digital media asset management system that will minimize the use of tape and streamline the approval, review, archival and retrieval of video content.
Requirements: Architect and design the media asset management solution.  Determine integrations and customizations.  Troubleshoot and test post implementation issues.
Results: Implemented the Telestream Flip Factory adapter for PRN that allows video content to be transcoded and optimized for online review. Coordinated the installation of all systems and helped the customer resolve Telestream and NetApp storage system related issues along with handling XServer streaming problems. By finishing the implementation within the given timeline and budget.

Who worked on this project?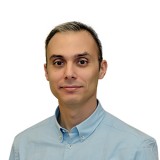 Bulent Dogan