Telavisa OTMM Customization
January 2005 - September 2005
Project:
Televisa wanted to centralize the storage of their media content and speed up the retrieval of content from the media archive so that the archive can be repurposed on many delivery channels.
Requirements: Conduct analysis and design the MAM system.  Build J2EE components that interacted with Telestream's Flipfactory and the specialized storage system.  Design a DIVArchive adapter to enable interaction between DIVArchive and Artesia MAM.  Train Staff and transition responsibilities to Televisa administrators.
Results: Designed the DIVArchive adapter along with the product development engineers of OpenText with use of technologies such as JMS, MDBs and timer beans. The adapter became incorporated in Artesia products as an add-on feature.

Who worked on this project?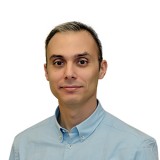 Bulent Dogan