Travel Channel Media Systems OTMM Installation
September 2007 - October 2008
Project: 
In May 2007, Discovery Communications sold Travel Channel to Cox Enterprises.  The transaction required migrating all of Travel Channel media systems from Discovery Channel into a new system.  OpenText Media Management was selected as the solution.  CyanGate and BearingPoint worked together on the project.  CyanGate advised and assisted the BearingPoint team in migration of systems, data and content into the new infrastructure and enhancing the systems to help Travel Channel minimize the maintenance and increase the usability of the system.
Requirements:
Design and implement a new DAM from the ground up.
Conduct analysis of workflows, business structure, document management, distribution channels and rights management.  Determine customizations and architect the solution.
Migration of systems, data, assets and content into the new infrastructure.
Create collaboration tools.
Enhancing the systems to minimize maintenance and increase usability.
Train users and administrators.
Results: 
Designed the migration of Travel Channel document management system into a new document management system.
Architected and specified the infrastructure needed to run media and document management systems.
Analyzed workflows in idea submission and legal departments.  Suggested solutions to implement customizations and integrations with their rights management and document management systems.
Designed the Travel Channel's media management system that is used by all producers to collaborate on content production.
Helped design and implement solutions for distribution of content to different channels such as Brightcove, Akamai, iTunes, TVN (Video on Demand) systems.
Helped design and develop collaboration systems.
Trained Travel Channel IT staff on the new systems.
Designed and assisted in the migration of content from the old Windows based systems to Unix based scalable and stable systems.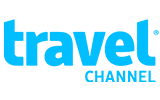 Who worked on this project?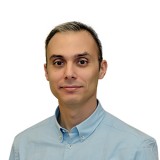 Bulent Dogan