Webinar Next Week: Bringing Clarity to your Retail Content with Digital Asset Management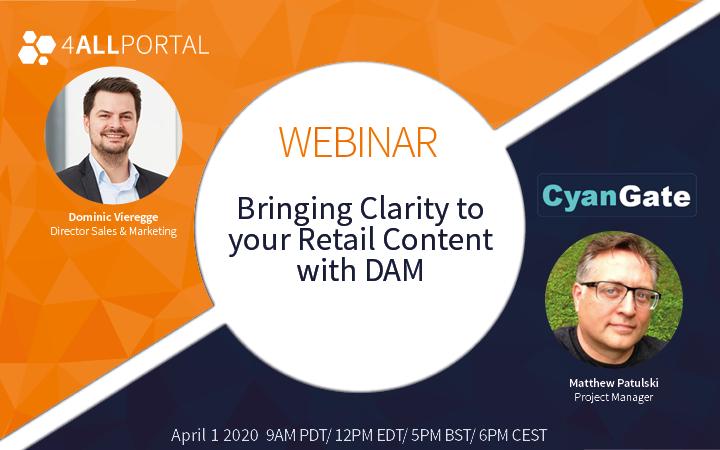 DAM Gurus, Dominic Vieregge and Matthew Patulski, will discuss strategies for retailers to utilize Digital Asset Management as part of an ecosystem or platform approach to deliver consistent, relevant digital content to retailers, their product partners, and consumers. As part of this session, topics such as metadata, rights management, content syndication, brand standards and legal compliance will be covered.
Webinar participants will leave equipped with concepts and language to advocate for improvements to their business processes with Digital asset Management.
A link to the recording will be shared post-webinar with all registrants.
Date: April 1, 2020
Time: 12:00 PM ET / 9:00 AM PT / 5:00 PM BT / 6:00 PM CEST
Register Now