DAM and Compliance: Protecting Personal Identifiable Information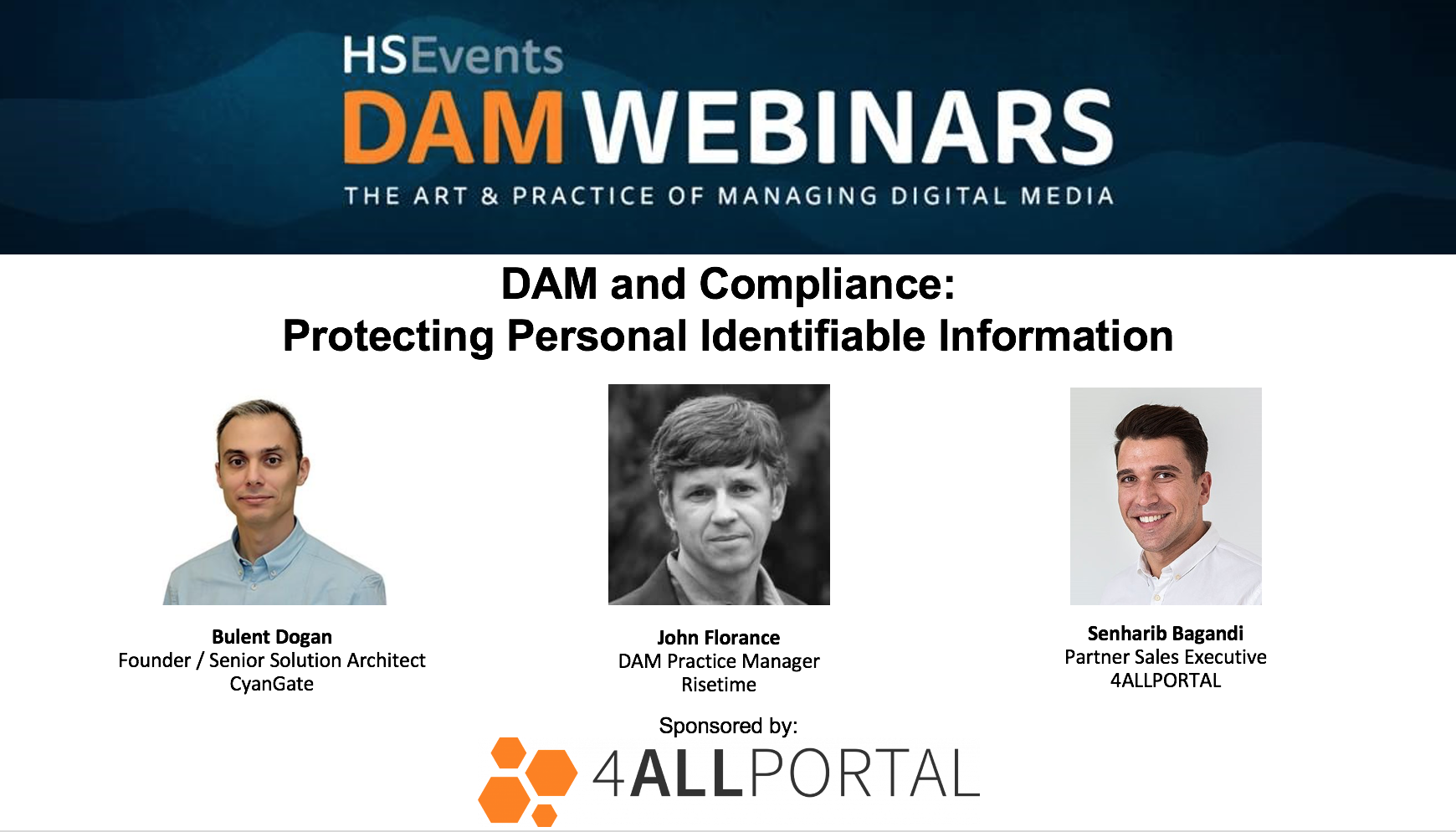 Thursday, November 12, 2020

9:00 AM PST / 11:00 AM CST / 12:00 PM EST / 5:00 PM GMT / 6:00 PM CET
DAM has historically been focused on rights management when it comes to legal aspects of managing assets. The introduction of GDPR and privacy laws has shown that assets that were stored for decades became a liability and, in order to mitigate the risk, additional processes, techniques and metadata needed to be in place. Health and Pharmaceutical industries have already realized similar concerns regarding HIPAA and PII forcing them to adopt these practices early on. Now other industries must adapt to manage PII in their own DAMs.
The presenters are Bulent Dogan, CyanGate's Founder and Senior Solution Architect, and John Florance, Risetime's DAM Practice Manager. Bulent and John will share their decades of expertise and best practices of managing HIPAA and PII and other compliance issues within DAMs.
A link to the recording will be shared post-webinar with all registrants. To register, click the button below.
Register Now