AEM - OTMM Connector

OpenText Media Management integrates with Adobe Experience Manager seamlessly enabling AEM users to access OTMM approved content from AEM. By leveraging the AEM-OTMM Connector, you will accelerate your go-to-market by reducing the time to receive approved assets for the web and gather more intelligence on web assets usage.
Demo
Key Features
Access both AEM and OTMM from the same platform and browser tab.
Apply OTMM Security & Login for AEM users.
Advanced Search Functionality for OTMM via AEM.
Drag & Drop Image into image components easily.
Based on user control assets are ingested or linked.
Display search results in AEM with a OTMM details without ingesting searched asset in AEM.
Resized assets to optimum resolution on demand via AMD.
Configure asset display and search criteria based on user preferences.
Track asset usage in AEM and OTMM. Feeds AEM data into Analytics and OTMM dashboards.
Supported by CyanGate and OpenText. Regularly updated for each OTMM release.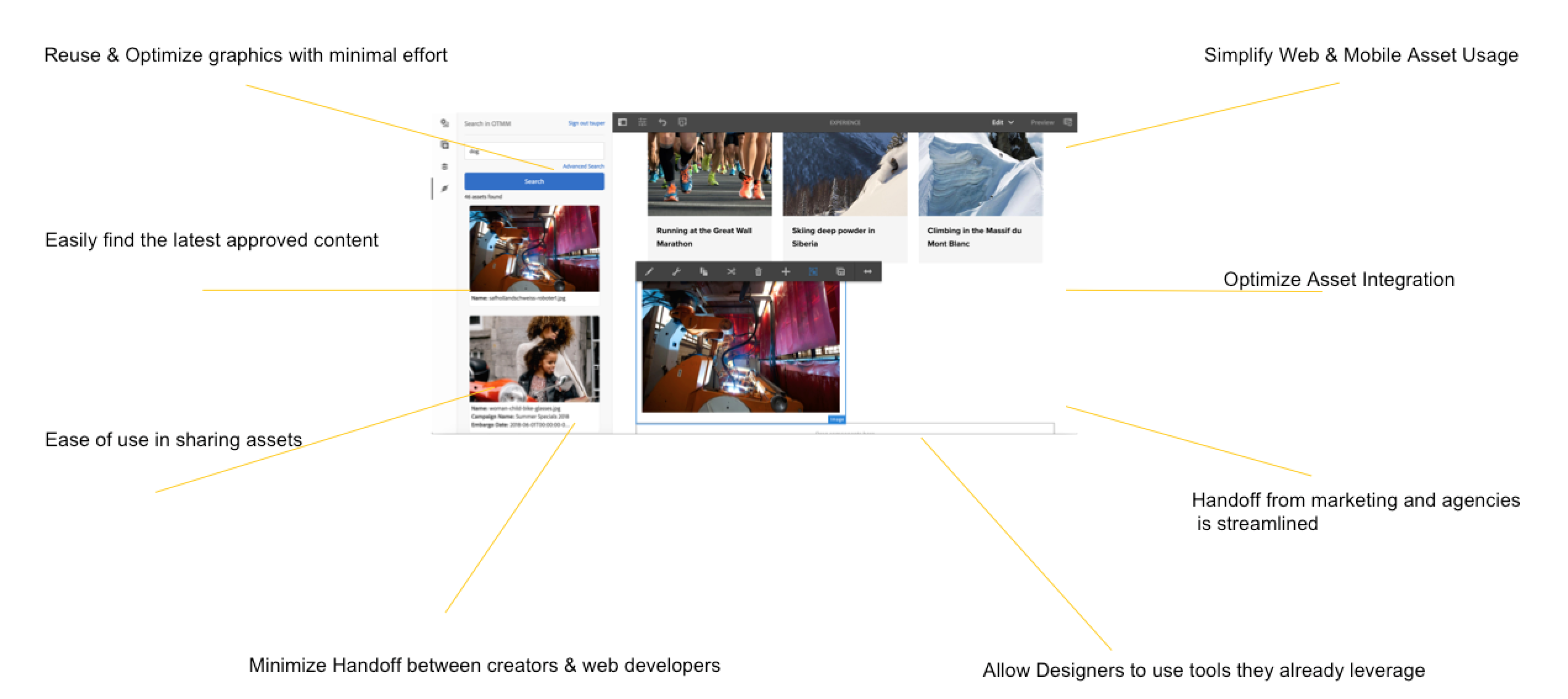 Benefits of the AEM-OTMM Connector
Web Content Administrators
Easily find and optimize approved assets
Easily edit approved assets
Generate consistent web optimized images
Centralized storage of content
Marketing and Brand Managers
Easily share approved assets
Substantial increase in content reuse
Minimize multiple repositories
Brand Executives
Faster Campaign time–to-market
More Customer Experiences with lower content production costs
Better visibility to asset use and ROI
Want More?
Want to learn more about the AEM-OTMM Connector? CyanGate provides live demos of the connector. Please fill out your information below to schedule a demo or inquire about pricing.