Bynder Leaving Orbit Customers In A Bind
Discontinuing Bynder Orbit has left Bynder customers in a bind.  On September 28, 2018, Bynder announced it will discontinue Orbit as a free DAM solution.  (Read the full text of the announcement here.)  Orbit customers have two months (November 30, 2019) to extract their assets, and Bynder will restore the data for six months – May 31, 2019.  Orbit customers must find a digital asset management solution within 60 days.
CyanGate has three alternative  solutions for Bynder Orbit customers:

Swivle is a SaaS DAM with free unlimited storage and an excellent solution for individuals and small teams.  You can try Swivle for free for 30 days.  The starting price is $97 per month.
Try Swivle For Free

Elvis DAM is a mid-tier digital asset management solutions best for small departments to medium sized business.  Elvis DAM can be deployed on-premise or hosted and integrates with other business systems.  You can test Elvis DAM for free.
Try Elvis DAM For Free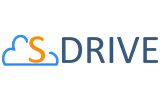 S-Drive:  S-Drive is a document management solution built within Salesforce.com.  If you are a Salesforce user and your asset are primarily documents, S-Drive might be the best solution.  The first GB of storage is for free.
Learn About S-Drive