Manage Digital Assets For Business Success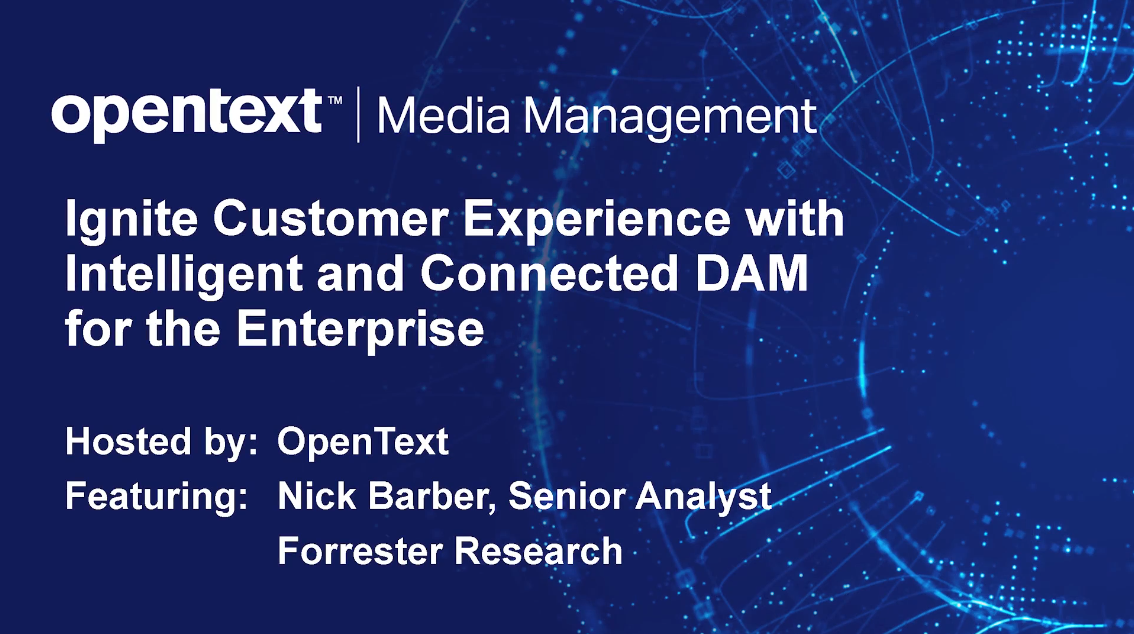 While 8 out of 10 brand marketers put marketing dollars into content (1), many are challenged to organize and make their best creative assets available. Competing in business today means thinking and acting like a media organization, managing and controlling assets to avoid content chaos.
From the spark of a creative team through to development, reviews and final deployment, compelling content creation is a multifaceted effort that requires significant resources. DAM maximizes the ROI of that investment by streamlining workflows to get the most out of each asset with multichannel delivery and meta-tagging all stored content, making it available through a simple "click" to marketers and customers alike.
In this OpenText video featuring Forrester, learn how digital asset management (DAM), enhanced with artificial intelligence (AI), allows organizations to organize content and information and focus on what matters most: creating, managing and delivering compelling rich-media customer experiences.
In Ignite Customer Experience with Intelligent and Connected DAM for the Enterprise, guest speaker, Forrester Senior Analyst Nick Barber, shows how to:
Inject rich media into every stage of the customer journey
Uncover the hidden gold in lost or forgotten content with smart search
Realize exponential ROI from workflow efficiencies and multichannel delivery
Improve creative efforts with always-on access to a centralized library
Watch The Video
1 )Forrester, The Forrester Wave™: Digital Asset Management For Customer Experience, Q2 2018