Salesforce Services
Customer Relationship Management
CyanGate is a Registered Salesforce Consulting (SI) and Integration Solutions (ISV) Partner providing both implementation services, configuration, custom development as well as developing products for Salesforce.
CyanGate has domain expertise on:
Lightning Migration   Document Management   Service Cloud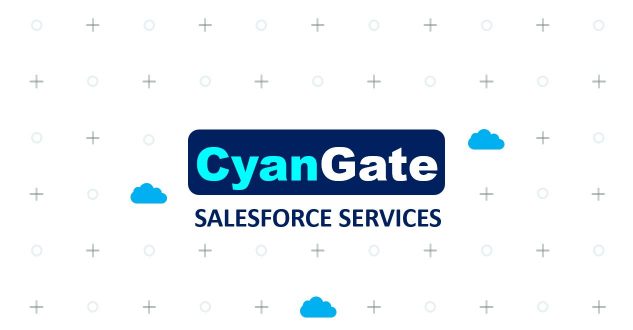 CyanGate Salesforce Presentation
Lightning Migration
Lightning Migration requires careful planning and implementation. In order to make the highest impact in the shortest period of time, you can talk to us about our Accelerated Migration Program (AMP). AMP offers strategies to quick completion of migration while perfecting the Lightning experience for all users over time.
Document Management
There are four main aspects going into enabling Document Management on Salesforce.
First is Process Enablement. Regardless of how the approval process should work, CyanGate can build the custom solution to assure enablement of the approval process.
Second is Process Automation. If the business requirement is to upload a lot of documents in a given business day, this can turn into a mundane task. CyanGate helps with solutions assuring easy upload of document into Salesforce.com by building custom solutions.
Third is Document Backup. CyanGate can help build a solution to take a backup of current files and folders that are currently in use in CRM.
Fourth is Document Archival. CyanGate can offer archiving documents based on a retention policy and assure automation of retiring documents used in CRM.
Service Cloud
During Service Cloud impelementations, we have four main domains of expertise.
First is Live Agent Implementations. Live Agent requires the completion of following steps:
Enabling Live Agent
Creating Live Agent Users
Creating and Assigning Live Agent Skills
Creating Live Agent Configurations
Creating Live Agent Deployments
Creating Chat Buttons
Customizing Your Live Agent Branding with Lightning Platform Sites
Second is Case Management. CyanGate helps with building a structure where agents/ customers/ partners can create cases with case files of any size. Additionally, CyanGate builds a system where cases can be created across all channels. Finally, CyanGate can help with implementing SLAs through milestones and entitlements.
Third is Knowledge Management. CyanGate helps construct a model to deliver faster and more accurate service delivery via helping implement a knowledge model.
Fourth is Agent Console. Mostly seen as a productivity tool, with the implementation of Agent Console, service agents can easily access relevant information faster on Salesforce, CyanGate's Salesforce services can help radically reduce the number of clicks required to get the job done.
About Salesforce
Salesforce is the world's #1 customer relationship management (CRM) platform. Its cloud-based applications for sales, service, marketing, and more don't require IT experts to set up or manage — simply log in and start connecting to customers in a whole new way.
---
Back Office Automation
CyanGate is also a Registered partner for Apttus and specialized in Contract Lifecycle Management (CLM).
CyanGate has domain expertise on:
Rights Management   Contract Management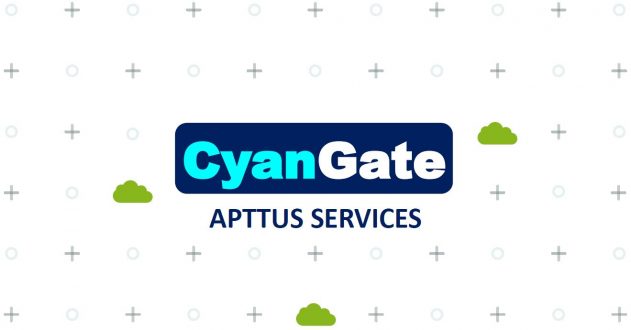 About Apttus
Apttus provides category-defining Quote-to-Cash software delivering CPQ, Contract Management, E-Commerce & Revenue Management.