Events
Learn about the latest
company events
and happenings for CyanGate, LLC. 
Upcoming Events
December 2018

Webinar: Solving the Rights Puzzle By Adding Digital Rights Management Into Your DAM
Dec. 4
9:00 AM PST / 11:00 AM CST / 12:00 PM EST / 5:00 PM GMT / 6:00 PM CET
March 2019
Enterprise World 2019 Vienna
March 12 -14
Austria Convention Center, Vienna, Austria
May 2019
DAM New York 2019
May 2-3
New York Hilton Midtown Hotel, 1335 Avenue of the Americas, New York, NY, 10019
July 2019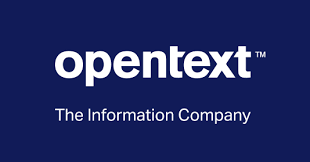 OpenText Enterprise World 2019 Toronto

July 9 -11
Toronto Convention Center, Toronto, ON, Canada
Early Bird Registration for OpenText Customers
Partner Events and Past Event Recordings


OpenText Events and Webinars - Includes events and webinars for all OpenText Products.
OpenText Videos - The site includes a collection of customer success stories and product.

FADEL News and Events - Global Calendar
FADEL Demos and Webcasts - Educational resources about Brand Assets, Digital Assets and Intellectual Property Management.  Check out CyanGate's integration between FADEL Rights Cloud and OpenText Media Management in this video.

WoodWing Events - Global calendar for Elvis DAM and other digital publishing tools.
WoodWing Webinars - Elvis DAM and Digital Asset Management Best Practices.  Recordings of past events can be accessed from this site.
WoodWing Product Updates - WoodWing post blogs and short videos every few weeks demoing new Elvis DAM features.